The clinic will be closed on Wednesday, July 1 for Canada Day
Be calm, be kind, be safe!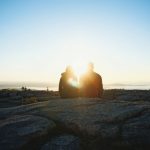 At the Birth Control and Sexual Health Centre we are committed to protecting the health of our clients and staff. The clinic is open at present but streamlining our appointment bookings to see urgent cases only. We do not accept walk-in patients.
Please be advised that if you:
– have a fever, cough or shortness of breath
-have traveled outside of Canada within the last 14 days
-have had contact with a known or presumed Covid -19 infected person, or anyone else who has symptoms of a fever, cough or shortness of breath
we ask that you do not come to the clinic. Please call us and we will work out a solution to your situation. If you are a client who purchases contraception from us, please note that due to shortages, we can only provide you with a 1 month refill on your contraception.
Please wear a mask if you have one. Remember social distancing = safe sex!
Thank you and be well.